[featured_image]I got a new book in the mail yesterday and I haven't rea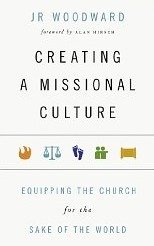 d it yet. When I open up a new book I like to thumb through the table of contents and flip through the chapters to get more familiar with how it's structured before I jump in and start reading. So that's what I did tonight and I was challenged by this statement:
What would the church look if everyone in the church used their God-given gifts and talents to equip the rest of the church in such a way that the entire church became more like Jesus? And if the whole church looked more like Jesus, how much more would our neighborhoods and cities look more like heaven? (JR Woodward, Creating a Missional Culture, p 197)
I look forward to reading more of Creating a Missional Culture. I've spent some time hanging out with JR and I resonate with his desire to see the church be a "faithful sign, foretaste and instrument of God's kingdom, that is here and coming."
I am eager to explore his understanding of the mega-shifts in our culture, as well as the need for a polycentric leadership that is not dependent on a single pastor or lead pastor. Imagine if the church truly was led by a gifted team of leaders who shared the responsibility for equipping Christ's church!
Here's a helpful chart: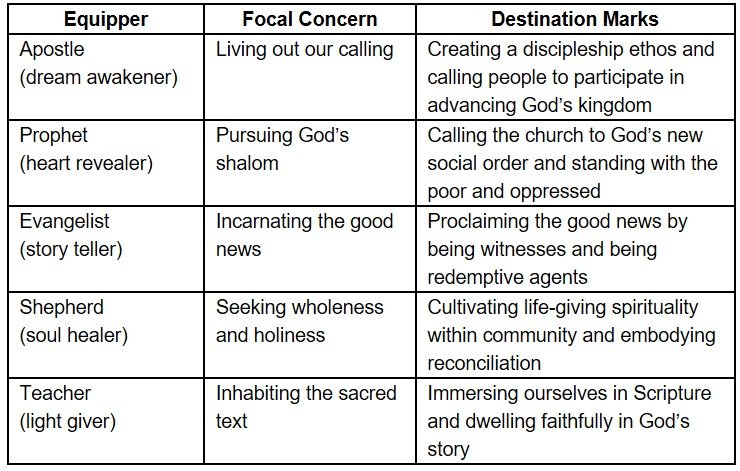 Today's Missional Challenge
Explore the roles of apostles, prophets, evangelists, shepherds and teachers in creating a missional culture.
Disclosure of Material Connection: Some of the links in the post above are "affiliate links." This means if you click on the link and purchase the item, I will receive an affiliate commission. Regardless, I only recommend products or services I use personally and believe will add value to my readers. I am disclosing this in accordance with the Federal Trade Commission's 16 CFR, Part 255: "Guides Concerning the Use of Endorsements and Testimonials in Advertising."