[featured_image]
Instead of attracting people to church, local churches have a responsibility to equip every believer as missionaries in their neighborhoods and workplaces! The problem in many churches is that "consumer Christians" are coming on Sundays to receive the goods and services that the staff offers them.
To fulfill the mission of Jesus, this needs to change!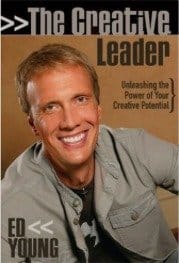 Drive-through people fill our churches today. These drive-through people pull up every weekend and expect an inspirational McMessage, fun-filled McChildcare, heartwarming McMusic, sensational McProgramming – and then they're off. The exhaust fumes fill the air as minivans, cars and SUVs bolt out of the parking lot in rapid-fire succession. As church leaders, we have a big challenge before us. We have to take these drivethrough people and turn them into committed disciples.

We are tasked with the responsibility of growing God's church in a McChurch culture. And that's a huge challenge in today's entertainment- driven, A-D-D, "serve me" world… (The Creative Leader, p 38-39)
The main focus of traditional churches is often supporting church activities to attract new families.
The main focus of missional churches is training and equipping every believer to be local missionaries sent to their own neighborhoods and geographic situations.
The challenge for every church is to become a missional training center that equips every believer as a missionary in their zip code.
Today's Missional Challenge
Discover ways to equip every believer in your church to live on mission with Jesus!
Disclosure of Material Connection: Some of the links in the post above are "affiliate links." This means if you click on the link and purchase the item, I will receive an affiliate commission. Regardless, I only recommend products or services I use personally and believe will add value to my readers. I am disclosing this in accordance with the Federal Trade Commission's 16 CFR, Part 255: "Guides Concerning the Use of Endorsements and Testimonials in Advertising."