[featured_image]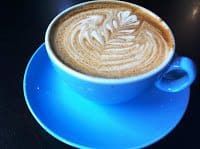 Cappuccino – enjoyed while coaching at Trabant in the U District
I love coaching! (I also love coffee! And I frequently enjoy coffee while coaching!)
I feel totally alive as I come alongside church planters, pastors, and missional leaders to help them live out God's calling for their lives. It's been amazing to see God at work in the lives of the men and women that I've had the privilege to coach over the past three years.
And as I coach, I keep striving to become a better coach!
There are several things that have helped me to become a better coach. Consider how these 8 Ways to Become a Better Coach could also help you…
Training – I've completed the CoachNet certification training. I've also graduated from the Core Coaching Skills Certificate Program. Enroll in a professional coach training program. Check out Creative Results Management's programs
here.
Coaching – I have over 500 hours of coaching experience. The more I coach, the more I learn.
Mentoring – I've been coached and mentored by Steve Ogne and Fran Fisher. They both have taught me so much about coaching and helped me to improve my skills.
Competencies – I've worked at developing coaching competencies (see the ICF website for more on competencies – here).
Peer Learning – I've joined the local ICF chapter here in Seattle and frequently attend monthly meetings on the eastside. I find encouragement and lots of new ideas to help me be a better coach.
Certification – I have completed the requirements for my ACC credential by the International Coach Federation and now I'm pursuing my PCC credential. This process has helped me to focus on those behaviors that are essential to good coaching.
TeleClasses – These are a great way to learn how to coach better without leaving home – just call into a conference line.
Books – I've read lots of books on coaching. Here are a few that I would recommend:
So – how will you become a better coach?
Disclosure of Material Connection: Some of the links in the post above are "affiliate links." This means if you click on the link and purchase the item, I will receive an affiliate commission. Regardless, I only recommend products or services I use personally and believe will add value to my readers. I am disclosing this in accordance with the Federal Trade Commission's 16 CFR, Part 255: "Guides Concerning the Use of Endorsements and Testimonials in Advertising."