[featured_image]Like Barnabus with Paul, coaches come alongside and help leaders to fully live out God's calling. Using excellent coaching skills (establishing trust, active listening, powerful questioning, direct communication, creating awareness, designing actions, planning and goal setting), coaches empower leaders to go further faster.
If you are coach, I want to encourage you to join the International Coach Federation. The ICF offers the only globally recognized, independent credentialing program for coaches. Now in its second decade of existence, more than 7,000 coaches hold one of three ICF Credentials. The ICF Credential establishes a standard in the industry and assures the public that participating coaches meet or exceed the set standards.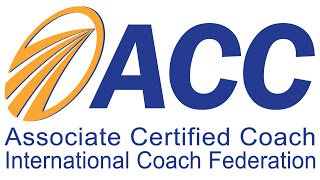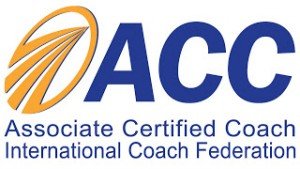 Belonging to the ICF offers great benefits for coaches. I became a member in 2009 and was credentialed as an Associate Certified Coach (ACC) in 2010. I now serve as a board member of the Puget Sound Coaches Association (ICF chapter) and am actively engaged in guiding coaches to experience the benefits of ICF membership and credentialing.
I am often asked,
"Why should I be credentialed by the International Coach Federation?"

This is a great question. There are many benefits to acquiring a credential…
Consider the Benefits (as noted by the ICF)
Credibility
Reassures clients that you are an experienced and professional coach
Demonstrates high professional standards
Demonstrates that you stand by a strong Code of Ethics
Demonstrates high knowledge and skill level
Demonstrates that you take on-going professional development seriously
Develops you as a professional coach (furthers your skills)
Brings personal satisfaction
Reinforces the integrity of the coaching profession internationally
My PerspectiveI joined the ICF and attained my credential because I value belonging to the international coaching community. The process of pursuing my credential was an excellent learning opportunity for me. As I worked with a mentor-coach, I became more familiar with the Core Coaching Competencies and grew in my ability to demonstrate a higher skill level with my clients. The entire credentialing process raised my coaching skills to a new level. In addition, I have benefited in so many ways from belonging to the local Puget Sound chapter of the ICF. The chapter meetings and satellite groups have introduced me to so many wonderful people who are part of the Seattle coaching community. I have also gained valuable insights which have expanded my coaching perspective. Yet more than that, I have been able to contribute locally with others who share my passion and commitment to coaching with excellence. My ICF ACC credential tells those looking for a coach that I am not just calling myself a coach, but that my coaching skills have been demonstrated and recognized by the international coaching community. My ACC credential also tells them that I have completed at least 60-hours of coach specific training, I have coached multiple clients totaling 100 hours or more, and I have been mentored in my skill development by a credentialed coach. All of this adds to my credibility as a coaching professional.
I realize that every coach won't choose to join the ICF – but for me, it is great to be part of a community of coaches who are serious about demonstrating high professional standards and are growing in their professional development. For more information on requirements and detailed information for credentialing – coachfederation.org. Find out if your coach is credentialed with the ICF here.