[featured_image]"One of the truest tests of being a servant is how we respond when we are treated like one." – Wayne Cordeiro
There's a lot of emphasis on servant leadership. We can lead by serving.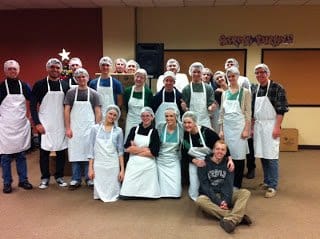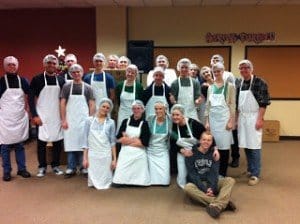 CBC College Students serving together!
The challenge of course is that we are truly committed to being servants. I wonder if we should talk more about being lead servants, rather than servant leaders.
Are you willing to sign up to be the lead servant in your community or neighborhood?
As we follow Jesus and attempt to "be Jesus" to others – we must be not only willing to serve, but we must serve. We must be servants. We must be the lead servants in our neighborhoods!
Today's Missional Challenge
Don't just be willing to serve – actually find someone in need and serve them!