[featured_image]
Last month as I was flying home from a training event, I had a layover in Chicago.
As I walked from one terminal to the next, I saw a crowd of people gathered at the windows looking outward. As I turned my gaze to the windows, I saw numerous emergency workers gathered in a line facing an airplane. I also saw several airline employees gathered together and military personnel.
I didn't quite understand what was going on at first. And then, as we all watched in silence, a casket covered with an American flag was unloaded off the plane and carried by the military personnel to an awaiting vehicle.
I was flooded with emotion as I watched. I wondered how he or she had died. I felt my heart fill with gratitude for those who serve our country. I felt grief for this life that was sacrificed.
I still don't know the story of this life that had ended.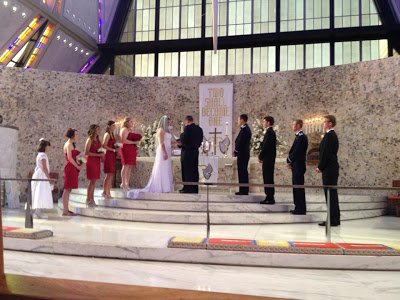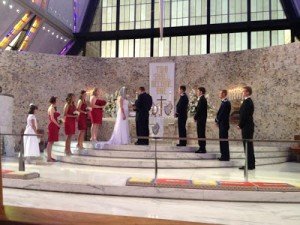 Today I was present at the United States Air Force Academy in Colorado Springs for the wedding of Second Lieutenant Andrew Risse. I've known Andrew and his parents for over 18 years. Andrew graduated from the Academy on Wednesday and is committed to serving our country!
I am grateful for Andrew's commitment and the commitment of those who serve so faithfully!
Today's Missional Challenge
Thank God for those who have given their lives in service to our country – and for those who serve so faithfully!