[featured_image]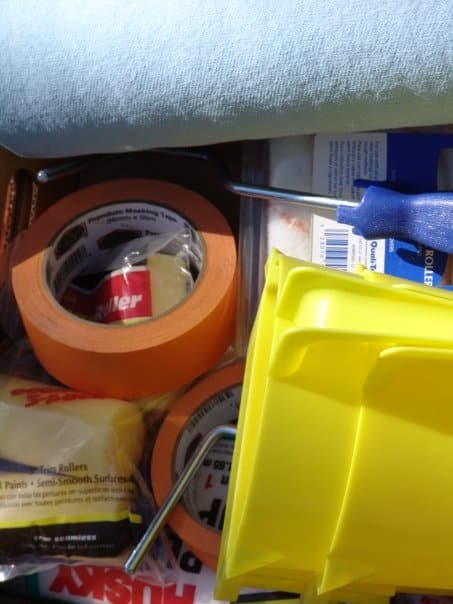 One of my best friends, Karl Teichert, is a missionary with OC International in South Africa. Karl and Jenny were part of the team that helped start Lake Hills Church in Castaic nearly 20 years ago. For the past ten years, God has used them to train and develop church planters in South Africa. Please read this email I received from Karl today and pray and fast for Zimbabwe from June 26-29:
"In this you greatly rejoice, though now for a little while you may have had to suffer grief in all kinds of trials. These have come so that your faith–of greater worth than gold, which perishes even though refined by fire–may be proved genuine and may result in praise, glory and honor when Jesus Christ is revealed. Though you have not seen him, you love him; and even though you do not see him now, you believe in him and are filled with an inexpressible and glorious joy, for you are receiving the goal of your faith, the salvation of your souls." (1 Peter 1:6-9 NIV)
---
Dear Praying Partners of SART,
Zimbabwe.
What is the first thing that comes to your mind when you think of this southern African nation?
For our team, the first "thing" we see in our mind's eye are our Zimbabwean friends and ministry partners. These are men and women that we love and cherish. These are men and women who are living the life of faith; tested beyond what many of us might be able to endure. Yet this time of testing has allowed them to see that the Lord is good. The Lord is faithful. The Lord has not forgotten them and He will help them. Yet, life is hard. Very hard.
Currently the Zimbabwean inflation rate is 165,000 percent. Over 80 percent of the people are unemployed. Goods that Americans can get by a quick run to the neighborhood market have not been on Zimbabwean store shelves in months. Imagine not buying milk, cheese, bread, sugar, flour, or butter this week. Now imagine not being able to buy these items for months. And don't even think that you can pop something into the microwave or go to a restaurant. That isn't going to happen either, if you live in Zimbabwe and are unemployed.
What happens is that people go to their pastors for help. They ask for food and water. They ask for clothes and blankets. They ask for spiritual guidance. And some ask if the pastors will take their children because they can't feed them anymore. Yes, life in Zimbabwe is becoming more and more difficult.
On June 27, 2008 Zimbabweans will return to the election polls to cast their vote for the presidency. This is a run-off election. MDC (Movement for Democratic Change) Leader Morgan Tsvangirai won 47.9 percent of the votes while President Incumbent Robert Mugabe won 43.2 percent on the March 29 election. To win the presidency, a candidate needs at least 50.3 percent.
Sadly, as the run-off election date has approached, violence has erupted across the nation. Political activists or people seen as sympathetic to the opposition party have been attacked, arrested, and at this writing 66 people have been killed. There is a growing belief that the presidential vote will not end the country's accelerating political and economic crisis, with neither side willing to enter a unity government to end the bloodshed.
"What is clear is that the election [run-off] is not going to end the crisis because Mugabe has declared war to stay," said John Makumbe, a veteran political commentator and Mugabe critic.
Lovemore Madhuku, chairperson of political pressure group the National Constitutional Assembly (NCA) agreed.
"For the MDC, the political violence that is going on is also hardening feelings in its ranks … and if we are going to get talks on a government of national unity, these talks are going to be long and hard," he said. "What I see is a long, drawn crisis, and more hard days ahead."
The days ahead in Zimbabwe look even darker, more violent, and more ominous.
Except for one great thing! The prayers of God's people can make a difference! The Lord is at hand. He will act. Do we believe it? We must.
And pray in the Spirit on all occasions with all kinds of prayers and requests. With this in mind, be alert and always keep on praying for all the saints. Ephesians 6:18
Our SART team believes, now more than ever before, we need to seek the Lord in prayer for Zimbabwe. We need to be alert and keep praying for our ministry partners and the people of Zimbabwe. Will you join us?
We are setting aside June 26-June 29 to pray and fast for Zimbabwe. To make our fasting particularly relevant to Zimbabwe, we have compiled a list of things that Zimbabweans live without daily. We encourage you to look through the list and pick something to live without for this four day period (or choose one item a day for the four days).
In looking at the list you might think, "There is no way I can live without ___________!" We imagine the Zimbabweans once thought that way too. However, today they have no choice.
By fasting one or more of these items, you are choosing to suffer and stand in Christ with your Zimbabwean brothers and sisters. Please look through the list either as a single, couple or as a family and decide what you would like to fast. You might also consider asking your cell group, small group, Sunday School class, or church to join you.
Electricity
Water from the tap; a shower
Phone service
Internet
Cell Phone
Television
Video Games
Gasoline/Diesel Fuel
Listening to music from stereo, cd player, ipod
Flour
Sugar
Butter
Bread
Rice
Beans
Peanut Butter
Coffee
Milk
Cheese
Juice
Cooking Oil
Toilet Paper
Diapers
Sanitary Napkins
Soap
Infant formula
Medicine of all kinds/Medical help
Going to school (Teachers are deserting schools due to lack of pay and teachers are also targets for political violence.)
On Sunday, the opposition candidate Morgan Tsvangirai withdrew his name from consideration and will no longer participate in the election. He cited that voting for the MDC would risk too many lives. At this writing, 80 people have been killed. Mr. Tsvangirai is now housed at the Dutch Embassy in Harare, Zimbabwe for the time being.
If you are interested, here is a recent video from CNN regarding Morgan Tsvangirai's pull-out and some of the reasons why.
We have some points for prayer for you to take before the Lord for Zimbabwe:
Pray for the pastors and ministry leaders to find renewed strength and hope to care for their own families and also the people in their sphere of influence. (Case in point: One of our ministry partners was robbed on June 12. He was on his way to purchase building supplies for his church. His church community was ready to begin construction after five years of saving and fundraising work. Now, all of that money is gone.)
Pray for Zimbabwean leaders to put aside their differences and personal interests and seek a path of humble reconciliation for the good of all Zimbabweans.
Pray for the June 27 election, the days leading up to it and the following days that the violence, torture, and intimidation would stop.
Pray for a free, fair, and peaceful election day on June 27. Many believe that a fair election is not possible given the harassment, intimidation, torture, and killings that have taken place in recent days.
Pray that the Lord would intervene in Zimbabwe's situation in such a glorious and powerful way that there is no doubt that the Lord's help and care was present.
Pray the word "Enough. The Lord is enough for the cries and needs of the Zimbabwean people."
Pray that the physical needs of the people would be met and that international aid organizations/NGO's will be allowed to continue their food/medical distribution work in Zimbabwe throughout the election period. Violence in areas of Zimbabwe has prevented many of these organizations from getting food/medicine to the people who need it most.
Pray for the United Nations, African nations, and other government leaders to act with wise judgment in their dealings with Zimbabwean leaders during this critical time.
Pray for the SART team as we continue to minister and support our Zimbabwean ministry partners.
All of our SART families will be praying during the days of June 26-29. We humbly ask that you join us in prayer for Zimbabwe. May the Lord be praised for what is about to take place in the hearts and minds of the people of Zimbabwe and also in each of us.
With sincere gratitude and sincere hope in our God,
The Teichert Family
The Siaki Family
The Gerhart Family
The Hartley Family
The Witherow Family
(Members of OC Africa's SART team)
---
I am going to join in praying and fasting – I hope you will too.