[featured_image]Finally! Keith Webb's new book The COACH Model is now available. [amazon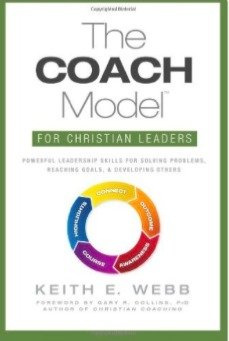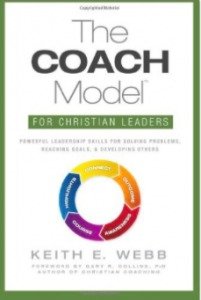 affiliate link]
I've been anticipating this for quite some time and I'm eager to recommend it to you! I've read it – and I believe it presents an incredibly practical way to help others to become more aware of what God intends for them to do, and then to take steps to move forward to accomplish it.
Do you have the leadership skills you need to solve problems, reach goals, and develop others?
The COACH Model™ is a radically different approach to leading people. Rather than provide answers, leaders ask questions to draw out what God has already put into others. Learn how to create powerful conversations to assist others to solve their own problems, reach goals, and develop leadership skills in the process.
Whether you are working with employees, teenagers, or a colleague living in another city, you'll find powerful tools and techniques you need to increase your leadership effectiveness. In this book, you will learn how to:
• Solve problems without having all the answers
• Help others take responsibility for themselves
• Ask powerful questions that stimulates creative thinking
• Empower others with a less directive style
• Create laser focus on what's most important
• Support others to take forward-moving action
The COACH Model for Christian Leaders is packed with stories and illustrations that bring the principles and practice to life. Based on first-hand experience and taught around the world, this book will transform your conversations into powerful learning and results.
I strongly encourage you to order a copy of The COACH Model for Christian Leaders!
I've been using the COACH Model in hundreds of coaching conversations for the past three years. As you use this model, you'll discover powerful outcomes and action steps over and over again.
I mentioned this book in my Top 10 Books on Christian Coaching – now I can add it to the list!
Interested in Coaching Training – check out Creative Results Management! This is the training developed by Keith Webb – the Core Coaching Skills Certificate Program. I completed this training in 2009 and now I've joined the training faculty. I've seen dozens of men and women start using the Coach Model with wonderful results. You can too!
Today's Missional Challenge
Discover how a simple model can help you engage in healthy conversation that will empower others!