[featured_image]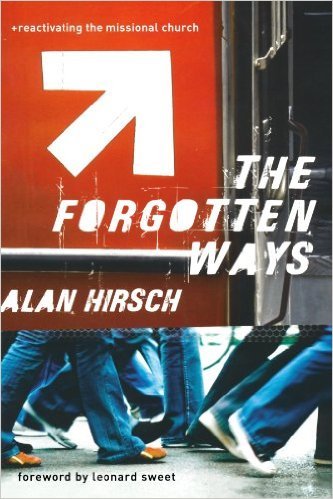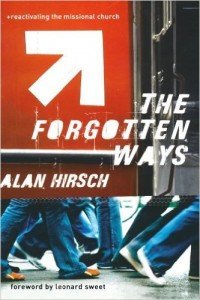 I got an email this morning form the Barna Group and noticed that they were selling Alan Hirsch's book for $10 plus s&h. This is a fantastic book on missional engagement. If you haven't read it – buy it as a gift for yourself. If you have, then you would certainly want to give it to someone this Christmas!
Here is my summary of the book:
Jesus did not start a religion; He started a movement of spiritually transformed people on mission with Him. To better understand this movement from a historical perspective as well as its expression in the 21st century, Alan Hirsch's The Forgotten Ways is a must read. Drawing on his own experiences in Australia, and both the 1st century movement in the early church and the 20th century movement in China, Hirsch unpacks the basic components of spiritual movements.

He details the "quintessential elements that combine to create Apostolic Genius" which are present in every believer: 1) Christocentric Monotheism: "Jesus is Lord", 2) Disciplemaking, 3) Missional-Incarnational Impulse., 4) Apostolic Environment, and 5) Organic Systems, and 6) Communitas, not Community. Each of these chapters builds a deeper understanding of the foundational building blocks of movements. He also provides a valuable understanding of a missional church (p. 82) and the dangers of consumerism (p. 109).

Every missional leader should read this book to fully comprehend the process of multiplying disciples; "it is the essential task of discipleship to embody the mission of Jesus." (p 102).
Disclosure of Material Connection: Some of the links in the post above are "affiliate links." This means if you click on the link and purchase the item, I will receive an affiliate commission. Regardless, I only recommend products or services I use personally and believe will add value to my readers. I am disclosing this in accordance with the Federal Trade Commission's 16 CFR, Part 255: "Guides Concerning the Use of Endorsements and Testimonials in Advertising."