[featured_image]Here's some practical insight I read recently in a newsletter from Pastor Mark Platt…
We all need coaches and tour guides to show us the way. It is easy to get discouraged and to think it is impossible to turn things around. We all need help. Proverbs 1:5 says: "let the wise listen and add to their learning, and let the discerning get guidance."
Want to become wise? Find wise mentors and ask them to teach you things like: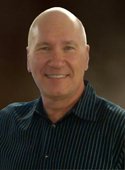 how to put your life together in the spiritual, family, social, business, and physical areas of your life
what to read that will teach you how to live God's way
how to identify your talents and use your spiritual gifts
how to discover and live in the will of God
how to become the person God meant you to be
You need tour guides, teachers, advisers, and counselors in your personal life, career, finances, and especially in your walk with God. No one is smart enough or wise enough to go it alone. Proverbs 15:22 says: "Without counsel, plans go awry, but in the multitude of counselors they are established." Your life will greatly improve when you bring in people to guide you into God's best for your life.
Today's Missional Challenge
Find a mentor – be a mentor to someone!