[featured_image]I met with my friend Brian Aaby today and he gave me a copy of Youthmark's newest release Pray 21 by Timothy Eldred.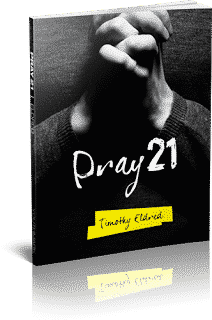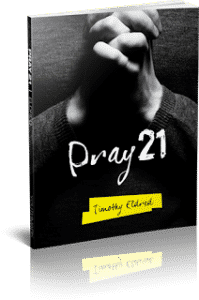 Pray21 is a global movement of God-dependent, action-focused Christ-followers partnering for the cause of Christ.
The focus of Pray21 is simple – yet profound…
Many adults in your congregation are already praying for the students in your youth ministry — and you have surely been blessed and encouraged by their intercession.
But what could happen if these faithful adults actually prayed WITH your students?
The Pray21 resource includes 21 guided experiences that "facilitate individual study in God's Word which lead to discoveries to be discussed as student and adult mentors seek to learn from God who we are and what He has uniquely gifted us to be."
Believe. Belong. Become. Be.
To learn more about launching Pray21 in your church check out the quick How-to Guide.
Today's Missional Challenge
Instead of praying for students – pray with students.