[featured_image]As you read through Acts you see the Church on Mission – sent by God with the Gospel in Community to the Culture!
Essentially – the church is a missionary church! The church is sent by God! The church is proclaiming the gospel! The church is making diciples! The church is o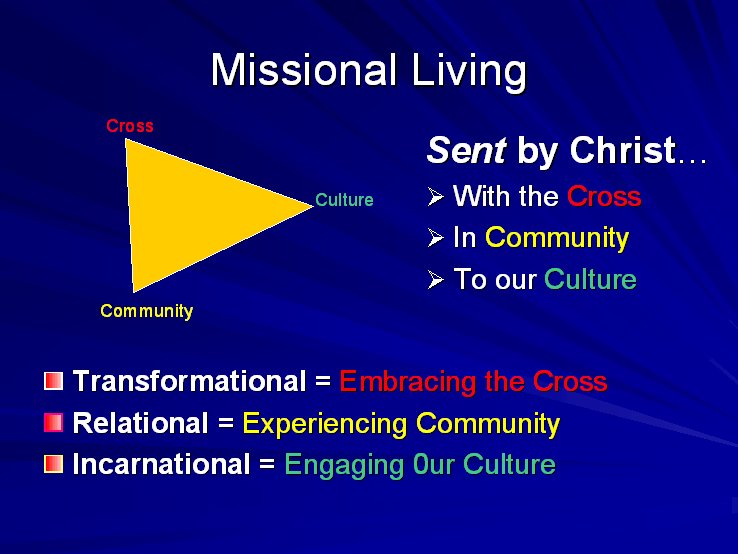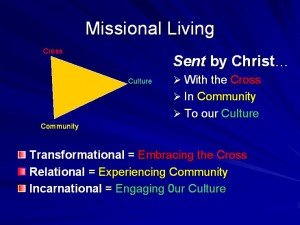 n mission.
Mark Driscoll pastors a church he planted up in Seattle and he has started what he calls the ACTS 29 Network – which has planted scores of churches in 8 countries. I really connect with his understanding of the church as a movement of missionaries – "missionaries sent not from America to another nation but from America to America" (p. 18).
He is calling Christians to reform their "traditionally flawed view of missions as something carried out only in foreign lands and to focus instead on the urgent need in our neighborhoods, which are filled with diverse cultures of Americans who desperately need the gospel of Jesus and life in his church.
This is what I think is reflected in the first century church in the book of Acts. Every believer was sent by God on mission to reach those around them for Christ! I want to challenge every believer with the reality that "missions" doesn't begin across an ocean or on the other side of the world. According to Acts 1:8, it starts across the street (in your Jerusalem).
All churches need to be missionary churches. They need to understand that every believer has been sent by God in community with other believers to bring the gospel of Christ to the culture! This church doesn't exist to bring other Christians in – we exist to be sent out into the culture with the gospel!
We have to avoid the tendency to become so inwardly focused that we fail to bring anyone to faith in Christ. Community together in Christ is so important! We emphasize this all the time: "Life is Better in Community!" And I really believe it. But we aren't here on earth just to enjoy community with other Christians and to throw our arms around each other and sing Kum-by-ya.
Community exists for Mission!
We are together to bring the gospel to our culture! And that's what we see happening in the book of Acts! Jesus sent his disciples on a mission! You and I are sent by God on a mission – to bring people to faith in Christ!