[featured_image]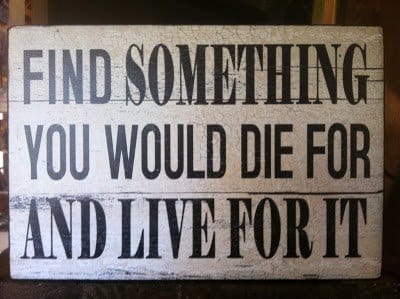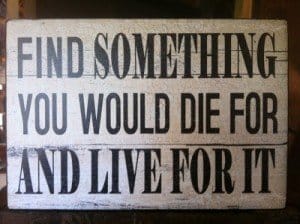 Christianity is not a religion. It is a movement of Christ followers. In order to become a movement that transforms America, there must be an increased emphasis on the cross and incarnating the message of Jesus. Christians must embody the gospel. The cross must be more than a piece of jewelry; it must be seen as the power of God for salvation! As Scott Thomas notes, in order to become a movement that transform America, "it's going to take a movement toward the cross, because a movement comes from the cross."

Maybe one of the most encouraging examples of such a national movement has been the Philippines. In the early 1970's through the vision and work of Jim Montgomery, many of the Church leaders and denominations were galvanized by the Spirit to set their eyes on the full evangelization of their nation in their lifetime. By the mid decade they had researched their context, determined what the nation might look like if it were fully evangelized and celebrated a national congress to motive and mobilize the whole body of Christ towards this end.
Their research had revealed that by the year 2000 there would be nearly 50,000 neighborhoods in which the population would be living. So, led by the Spirit, they set their hearts and prayers on seeing 50,000 churches by the year 2000. This would mean one church for every town, village and neighborhood of every city by that time. Over the next two and one half decades the Church leaders and denominations trained leaders, did evangelism and planted churches with this vision in mind. By the year 2000 they had indeed seen God do through them what they believed He was asking them to do. Well over 40,000 new churches were planted and hundreds of thousands of new believers were born again into the Kingdom of God! (Robinson and Smith, Invading Secular Space, pp 209—210)
All missional movements start with God because mission flows from God. God is a missionary God and He has sent the Church to participate in His mission of reconciling the world to Himself. That is the purpose of the Church on this earth. And the message is the good news of the kingdom. Missional activity encompasses the redemptive mission of Jesus. Just as Jesus was sent to seek and to save what was lost, the Church is sent to seek and to save what was lost.
Jesus initiated a missionary movement! When Jesus gave the Great Commission, every follower of Jesus instantly became a missionary—sent with the gospel message. In order to fulfill Jesus' mission in the world today, the Church needs to be a movement of God's people on mission!
Jesus did not set up a program but modeled a way of living that incarnated the reign of God That reign did not spread through organizational establishments or structural systems. It spread like disease—through touch, through breath, through life. It spread through people infected by love. (Claiborne, The Irresistible Revolution, p 159)
Today's Missional Challenge
Start engaging in missional activity in your own neighborhood. Be Jesus to those around you. You may get to be part of a missional movement.
Disclosure of Material Connection: Some of the links in the post above are "affiliate links." This means if you click on the link and purchase the item, I will receive an affiliate commission. Regardless, I only recommend products or services I use personally and believe will add value to my readers. I am disclosing this in accordance with the Federal Trade Commission's 16 CFR, Part 255: "Guides Concerning the Use of Endorsements and Testimonials in Advertising."