[featured_image]There's a shift in focus for church planters who are utilizing missional principles to start churches. Rather than starting services to make disciples, they are making disciples and then starting churches.
Recently, the CMTC has infused it's approach to develop church planters with this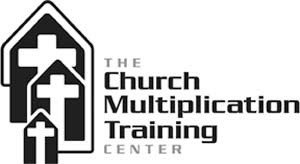 emphasis on making disciples as the starting point with training that is…
Missionally Current
Principle Driven
Model Flexible
Disciple Focused
In obedience to the Great Commission of Jesus Christ, the Church Multiplication Training Center exists to multiply reproducing churches through equipping and empowering planters, pastors, spouses and leaders of sponsoring agencies. (Check out this video)
In October 1992, the Missionary Church Western District sponsored the first Church Planter Bootcamp in Estes Park, Colorado. Since that time, the Church Multiplication Training Center has trained planters and planting teams for over 5,000 projects representing over 100 denominations. Bootcamps are offered across the country for 2 ½ days.
Here's what church planters are saying:
Planting the gospel is both open to and commanded of every follower of Jesus Christ. By presenting a principle-based approach to church planting, Dave and Jeff helped me to clarify the critical, biblical steps to showing and sharing God's love in our community.
— Mark Groff, Orlando, FL
I really appreciated the disciplemaking focus as opposed to the "church planting focus." In light of all the easy ways to get sidetracked by numbers and finances, the main thing needs to stay the main thing.
— Stacy Beebe, Olympia, WA
It was encouraging to be reminded of "why" we plant churches with the focus on making disciples and joining the missio dei as "sent" into the world to make our communities a better place. I am going home with a greater passion and the practical tools to see it become a reality in my context.
— Dave Harder, Ottawa, ON
For information about upcoming Church Planter Training – click here.
For information about Coach Training – click here.