[featured_image]How will you remember 2012?
Will it be a year of personal victory or defeat? Of spiritual growth or stagnation? Of greater effectiveness or unproductive?
Now is the time to choose the results you want to attain this year!
Where will you focus?
Last week I went to get my eyes checked. For the last few years, my sight has been changing. My arm is not quite long enough to move a book to a proper viewing distance. After a series of vision tests, the doctor was able to discern the proper prescription. I picked out a pair of frames and the glasses arrived yesterday.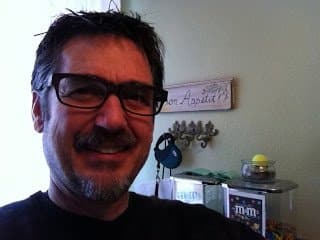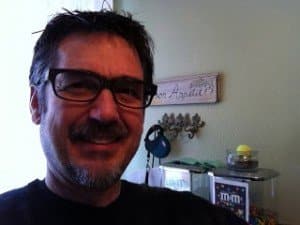 My new look with glasses. Quite Scholarly – Ha!
By putting on the glasses, I've already seen an improvement in my vision! I can actually see better. The glasses help me focus.
Before I went in to get my eyes checked, I'd tried on my wife's glasses and my son's glasses. Neither pair helped me to see better. While their prescriptions were right for them, they just didn't help me.
I'm not suggesting that to have a great year ahead in 2012 you'll need to get a new pair of glasses. But you may want to have someone come alongside you and help you to focus better. That's what coaches have done for me – they've enabled me to focus on what's most important. A coach will help you attain the results you desire this year.
Who is coaching you? For more thoughts on the power of coaching:
Coaches Create a Learning Environment
5 Reasons Church Planters Need a Coach
Before 2012 gets too far along, I'd encourage you to set aside some time for FOCUS. Consider how you need to be aligned, how you will be more balanced, and where you need clarity.
Here are some great questions to get you started:
First reflect on the Last Year. Write down in my journal the answers to these 5 Questions:
What worked?
What didn't work?
What did I learn?
What was missing or out of balance?
What will I celebrate?
Next, I focus on This Year and ask these 5 Questions:
What activities will ensure balance?
What do I want to accomplish?
What are my next steps?
What relationships need attention?
Who will coach me?
I'd recommend a weekly ABC Time as a helpful way to keep focused on your goals!
May the words of the Apostle Paul in Philippians 3 encourage you…Brothers, I do not consider that I have made it my own. But one thing I do: forgetting what lies behind and straining forward to what lies ahead, I press on toward the goal for the prize of the upward call of God in Christ Jesus. (ESV)
Today's Missional Challenge
Focus on the future! Consider how you will align yourself with God's mission in your world this year!