[featured_image]When I was in high school, I went on a missions trip to Guadalajara, Mexico during spring break with students from our church youth group. That experience changed my life! God used the activities, events, and exposure to cross-cultural missions to ignite a passion within me for world missions. Today, my wife and I serve as missionaries with OC International. I still look back on that week in Mexico as a formative piece in God's shaping my heart toward being a missionary.
While in college, I joined another missions trip from our church to Mexico City during spring break and to the Philippines in the summer 1986. Again, God used these trips to burden my heart toward church planting and missions. Those weeks I spent out of my home country set the trajectory of my life toward God's mission. Coupled with an incredible experience at Urbana '84, I devoted myself to become a church planting missionary. I believe that students have an incredible opportunity to align with the mission of Jesus through trips during breaks from school and studies. However, being on mission with Jesus isn't something that happens only on short-term missions trips; students need to align themselves with missional intentionality every day. Wherever they are is a mis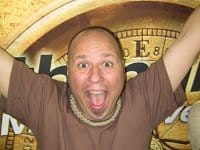 sion field.
That's one of the reasons that I'm so impressed with Brian Aaby and Youthmark. Youthmark is committed to providing Life-Enriching Experiences, Disciple-Equipping Resources and Ministry-Empowering Services that will change students' lives and enable them to live on mission (not just one week of the year, but 52 weeks of the year).
For church youth groups, Youthmark provides an entire experience with training for leaders and students, support for fundraising, curriculum for ongoing learning and so much more. Key components offered include:
1. A Total Youth Curriculum for the Entire Spring
2. An Unforgettable Spring Retreat
3. A Unique Mission Venture (Trip)
4. A Life-Changing Impact Beyond the Venture
Youthmark trained 25 teams and well over 350 for summer mission ventures in the Summer of 2009. Teams headed to small towns in Montana, Idaho, Northern California, Colorado, Hawaii, Mississippi, Louisiana and Texas!
Youmark has trained about 40 teams and well over 700 for summer mission ventures in the Summer of 2010. Teams headed to Montana, Washington, Oregon, Idaho, Nevada, Mexico, Alaska, Louisiana, and Arizona!
The best part is the teams focus on peer ministry and disciplemaking! The goal is to be on mission every week of the year!
Brian told me recently about how he started Youthmark: "I had a mission board at our church that wanted our students to have a heart for missions. They wanted us to go somewhere we had missionaries serving overseas. I got excited about going on a trip, but realized that we would work to raise a lot of money and send kids to go and do what they weren't already doing here at their own high school. So I decided to train kids to be on mission on their campus, club, community and church. That includes everyone. I want to see disciples make disciples who make disciples who make disciples."
Can you imagine helping high school and college students to live on mission all year long, not just during a one-week missions trip? That's what I love about Youthmark!
Be inspired by Brian Aaby's Blog.
Follow Youthmark on Facebook.
Read about Summer 2010 Ventures – Youthmark Mission Team Blogs.
Learn more about Youthmark Mission Ventures.
Today's Missional Challenge
Help students to live on mission every week of the year!