[featured_image]I love my kids! I am proud of my kids. They both have worked so hard to attain their goals. This week my son graduates from The Juilliard School. Next month my daughter completes her formal ballet training and will be moving to Germany in August to apprentice with the Dresden Ballet.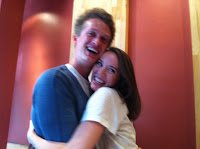 If you and I were to sit down over a cup of coffee — it wouldn't take long until I started talking about my kids. I am always talking about my kids.
And I'm always praying for my kids. My wife and I are constantly lifting up their needs before the Lord. We pray for them – and we pray with them. It's not uncommon for each of them to phone or text when facing a crisis or difficult situation. Almost every time we will pray with them. It's what we do!
We talk a lot about our kids!We pray a lot for our kids!
If you are a church leader or pastor, I hope that you are doing the same thing in a spiritual sense.
Two Parenting Behaviors: Talk and Pray
I want to encourage you to talk about the disciples you are making and the churches you are parenting. Talk about your kids! Tell others what they are doing – the challenges they are facing – the victories they are overcoming. Celebrate their success. Share their stories. Let everyone know what God is doing in them and through them.
Talk – talk – talk!
But don't just talk about them – pray for them. Pray personally for your disciples and for daughter churches/church planters. Know their needs and pray for their needs. (If you don't know how to pray for them, just ask them. They will tell you.)
Yet also pray for them when you are with other Christians. Pray for your disciples and for church plants when you meet in your small group or Missional Community. Pray in your worship services. Pray in leadership meetings. Pray as a family. Pray as elders.
Pray – pray – pray!
That's what spiritual parents do! They talk and pray!
Tomorrow I'm meeting with a bunch of church planters from the Missionary Church Western District. I am so proud of them. To me, they are heroes. They've been working so hard and sacrificing so much to join God in His mission in their communities. I can't wait to hear more of their stories – and to pray with them!
I put together a 7 minute video as my report to the Western District Conference 2012. Take the time to watch the video – and then pray for church planters! (watch video)
Today's Missional Challenge
Talk about what God is doing in new churches – and pray for them!