[featured_image]Dr. Steve Ogne suggests how to evaluate your church's effect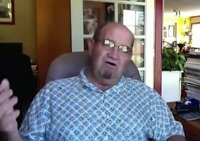 iveness by taking a look at your Mission Teams and Ministry Teams.
Watch the video on Mobilizing Mission and Ministry Teams:
Step One: Divide a piece of paper into 2 Columns: Mission Teams & Ministry Teams.
Step Two: List all the ministries that your church has which focus on believers and their families under Ministry Teams (worship, children's ministry, small groups, ushers, greeters, etc).
Step Three: List all the ministries that are intentionally focused on lost people and take place outside the church facility under Mission Teams.
"What I've noticed…is most churches are 10:1 in favor of the believer with only a few things truly focused externally. I just don't think that's consistent with the Great Commission which starts with GO!"
How to Increase Mission Teams
1. Repent.
2. Assess
What are the needs in our community?
What are skills, resources, and passions in our church body?
3. Experiment.
4. Leadership.
Look for those who aren't already serving within the body.
5. Partnership.
Join others in community who share the same concern.
6. Evaluate.
Choose activities that make a difference.
Choose activities that make a relationship.
Choose activities that make disciples.
Goal: As many externally focused Mission Teams as internally focused Ministry Teams!
"Effective Mission Teams focused on lost people outside the building…and doing that in partnership often with secular entities is a great way to mobilize Christians to make a difference in their community, make relationships with lost people, and make disciples of Jesus Christ!" – Dr. Steve Ogne
Today's Missional Challenge
Prayerfully start to increase the number of teams your church is mobilizing to serve outside of your campus.