[featured_image]Last summer I lost my keys. Well, technically I didn't lose them.
However, they were lost.
I've looked all over for them. I looked in my car. I looked in my office. I looked in the garage. I looked in my bedroom. I looked in the kitchen. I looked in the junk drawer.
After awhile, I just stopped looking. Every now and then, however, I wondered where they were.
Since I didn't have my set of keys to the car, my wife and I would have to swap keys depending on who needed it. This became a major inconvenience.
I also found myself borrowing other people's keys to open doors since my keys were lost.
Yesterday, I walked into the kitchen and looked on the key rack by the door and there were my keys. At first, I found myself wondering if these were indeed the keys I had lost. How could they just appear like that?
But there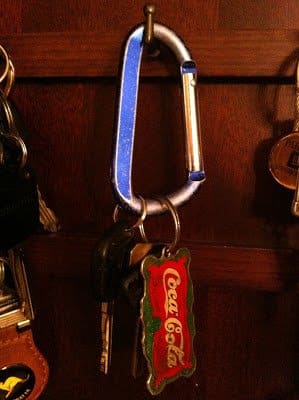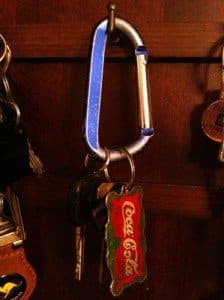 was my favorite Coca-Cola key chain and hanging alongside it were my keys.
I wanted to dance for joy. I was thrilled! I was relieved. I was excited. I was rejoicing.
Since they had been missing for almost a year — I became curious where they had been found.
I asked my daughter who had recently moved back home for a few months and she casually mentioned that she found them in one of her drawers. She acted like it was no big deal.
I wanted to jump up and down and shout it from the roof top. My lost keys had been found!
My lost keys were found!
As I reflected on my joy — I immediately was reminded of Luke 15:10. Jesus says,
"In the same way, I tell you, there is rejoicing in the presence of the angels of God over one sinner who repents."
If I can rejoice over finding my lost keys – how much more must the angels rejoice in heaven when there's a soul saved?!
It reminded me of the words of Phil Keaggy's song – Rejoice:
All true saints of Jesus Christ Rejoice when there's a soul saved. All true saints of Jesus Christ Rejoice when there's a soul saved. All the angels in Heaven above Rejoice when there's a soul saved.
I love what the blind man says when questioned after Jesus healed him in John 9:25,
He then answered, "Whether He is a sinner, I do not know; one thing I do know, that though I was blind, now I see."
Here's my testimony:
I was lost, now I'm found!
Jesus came on a rescue mission "to seek and to save that which was lost." (Luke 19:10)
We have the awesome privilege to join Him in His mission!
Today's Missional Challenge
Consider how you will align your life with Jesus' mission. Join Him in seeking the lost and making disciples who make disciples!