[featured_image]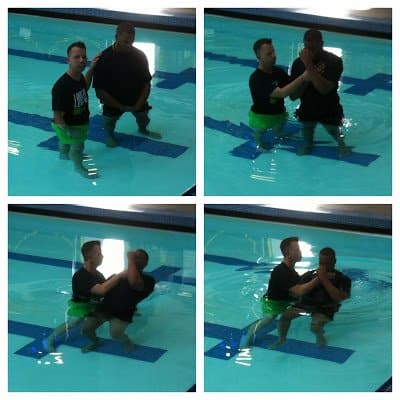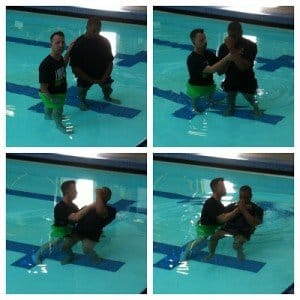 Recently I had the opportunity to teach on disciplemaking at Adelphia Bible School in Ravensdale, Washington. As we unpacked the individual phrases in the Great Commission in Matthew 28:19-20, I asked the students, "Have you baptized anyone?" There were only a small percentage of hands that were raised.
This isn't a surprise. In many churches, baptizing is reserved for the clergy. However, nowhere in the New Testament do we see instructions or restrictions that limit who can baptize.
I told the students that if they were to be obedient followers of Jesus, they should be making disciples, baptizing them, and teaching them to obey all that Jesus commanded. I challenged them to plan to baptize those they were discipling.
I received an email the next week from Lauren who wrote to tell me what had happened to her.
Hi Dave! I wanted to thank you for bringing up the baptism part of Jesus' commission to his disciples. I was never really aware of that because I had never seen it practiced; I had only ever seen pastors or elders baptize people.
One of the girls I have been investing in these past couple weeks at youth group is getting baptized next Sunday and asked me to baptize her and I'm so excited! Without your class and training I would not have been as prepared or peaceful about this. If you could pray for me as I move forward into a mentoring position with her and her friend, Sam and Aja, could you keep me in your prayers to remain a faithful and consistent leader?
Thanks again!
-Lauren T.
I was so thrilled to hear the news. (and I asked her permission to share this with you)
Have you baptized anyone?
How does baptizing fit into your disciplemaking process?
Is baptizing new disciples of Jesus a goal for you this year?
Should it be?
Today's Missional Challenge
Make it your goal to be obedient to Jesus. Plan to be personally involved in making disciples, baptizing and teaching to obey all that Jesus commanded.