[featured_image]With all the people in the world (over 7,062,834,338) — it seems difficult sometimes to believe that God knows and cares about me. [click to see current population]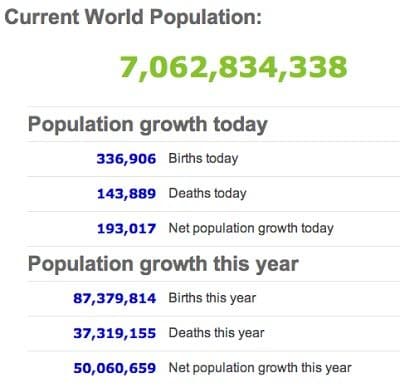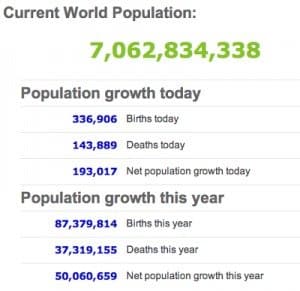 8.28.12 at 10:17:18pm (EDT)
But the Bible teaches that God knows everything about me and He cares about me. He demonstrates His love every day.
J.I. Packer writes in Knowing God,
What matters supremely, therefore, is not, in the last analysis, the fact that I know God, but the larger fact which underlies it — the fact that He knows me. I am graven on the palms of His hands. I am never out of His mind. All my knowledge of Him depends on His sustained initiative in knowing me. I know Him, because He first knew me, and continues to know me. He knows me as a friend, one who loves me; and there is no moment when His eye is off me, or His attention distracted from me, and no moment, therefore, when His care falters.
Wow! There is great peace and comfort in knowing that God is constantly knowing and loving me at the exact same time! He knows the worst about me and He chooses to love me any way!
"But God demonstrates his own love for us in this: While we were still sinners, Christ died for us." (Romans 5:8)
Today's Missional Challenge
Rest in the reality that God knows and cares about you!
Disclosure of Material Connection: Some of the links in the post above are "affiliate links." This means if you click on the link and purchase the item, I will receive an affiliate commission. Regardless, I only recommend products or services I use personally and believe will add value to my readers. I am disclosing this in accordance with the Federal Trade Commission's 16 CFR, Part 255: "Guides Concerning the Use of Endorsements and Testimonials in Advertising."