[featured_image]Fair Haven Ministries launched their Missions Month message series a few weeks ago:
The Missional Challenge!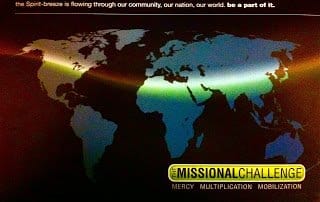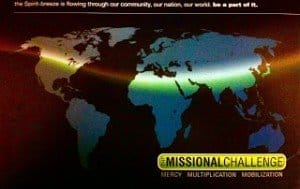 This growing church is committed to misison and multiplication. They provided their church family a guide to help them "learn how to be Jesus in your community and in your world – extending mercy, multiplying ministry, and mobilizing God's people for mission!"
Each day members received an email message encouraging them to take simple daily steps forward to align with Jesus' mission.
The Missional Challenge message series was adapted from Six-Word Lessons to Discover Missional Living (more info here). It was my privilege to be part of the services at Fair Haven yesterday.
We have been called as Christ followers to a life of radical transformation. We have been challenged to a life of devotion to Jesus and to live out His mission in our world. We have been sent by Jesus to be Jesus as we communicate God's love and display the gospel locally and globally.
Those who follow Jesus have been commissioned – sent out with the message and mission of Jesus to be His witnesses – in our community, beyond our community, and around the world.
Engaging in The Missional Challenge is about giving…giving the gift of eternal life, giving people in need hope, giving the best of ourselves, giving our resources to extend mercy, to multiply ministry, and to mobilize God's people for mission.
As we share in the next 25 days in The Missional Challenge, it is make a difference: a difference for Jesus, a difference for the gospel, a difference in our world.
Dr. Doug McClintic, Pastor of Mission and Multiplication, endorses Six-Word Lessons to Discover Missional Living and talks about the series – view video here
.
Each week at each campus (Fair Haven, Rock Harbor and South Harbor), the messages focused on how to "be Jesus" anywhere you are!
October 31: God Loves West Michigan – John 3:16-17
November 7: It's God's Mission, What's My Part? – Matthew 28:19-20
November 14: Think and Act Like A Missionary – Luke 4:14-21
November 21: Embody the Gospel Where You Live  – Acts 1:8
November 25: Missional Gratitude  – 2 Corinthians 9:10-15
Today's Missional Challenge
Think and act like a missionary!
Disclosure of Material Connection: Some of the links in the post above are "affiliate links." This means if you click on the link and purchase the item, I will receive an affiliate commission. Regardless, I only recommend products or services I use personally and believe will add value to my readers. I am disclosing this in accordance with the Federal Trade Commission's 16 CFR, Part 255: "Guides Concerning the Use of Endorsements and Testimonials in Advertising."