[featured_image]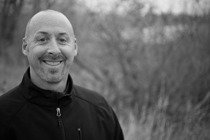 I got a copy today of The Tangible Kingdom by Hugh Halter and Matt Smay. This is an excellent new book that is focused on how to create incarnational community. I highly recommend it! As you hear their stories and are introduced to ways to meaningfully influence and engage those around you toward faith in Jesus — it will give you hope that it can still be done. You can be part of God's mission in the world today!
I am at the National New Church Conference in Orlando, Florida and had the opportunity to connect with both Hugh and Matt today. These guys are the real deal. Here's how they describe what they've been doing in Denver.
We're just four years into our adventure as Adullam. We're experiencing some unusual success, but we're not measuring that success by huge leaps in attendance or a shiny new building. Compared to 3 million people in Denver, the number of people in Adullum is silly to mention. We meet in homes, pubs, and rented facilities. Our goal isn't to attract Christian people to our worship service but to be the faithful church in small pockets throughout our city. We are creating places of inclusive belonging where God's alternative Kingdom can be experienced. (p xxi)
These guys are humble – and they are making a difference right where they live. They are missionaries in their neighborhoods.
In The Tangible Kingdom, you will find some practical habits that will help you engage with those in the culture around you. This is truly the Missional Challenge!
For Further Reflection:
At the end of each chapter they include directions toward further reflection…
Describe the last time your heart broke for someone.
What do you think the increasing disinterest of the culture toward church means for the future of the church?
If Jesus were to trim down your Christian experience to his essentials, what would he remove? What would be left?
If you could no longer use words to communicate the gospel, what would you do?
What are some things that might be a struggle to give up in order to spend time connecting with people?
Pretend for a moment that your church has 50 percent of its budget to give directly to needs in your community. What would you do?
What would need to change in your life (time and money) to be available for benevolent action, spontaneous blessing, or service to the community?
What is church to you?
I will be posting a review of the book as soon as I finish it – but I'd encourage you to just start reflecting on what it means to participate in the tangible kingdom here on earth.
Disclosure of Material Connection: Some of the links in the post above are "affiliate links." This means if you click on the link and purchase the item, I will receive an affiliate commission. Regardless, I only recommend products or services I use personally and believe will add value to my readers. I am disclosing this in accordance with the Federal Trade Commission's 16 CFR, Part 255: "Guides Concerning the Use of Endorsements and Testimonials in Advertising."