[featured_image]What behaviors make a leader effective or ineffective in empowering others?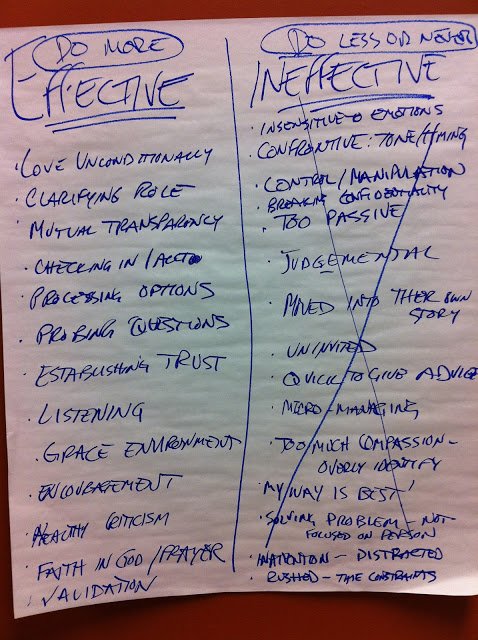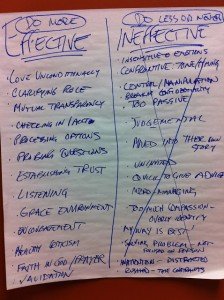 At a recent coaching training event, we brainstormed a list with participants based on their own personal experiences with leaders, mentors, and coaches.
This list isn't definitive, but it is helpful to consider…
My simple advice is this: Do MORE of the effective behaviors – and Do LESS of the ineffective behaviors! (or NEVER do them!)
Consider Your Next Steps
1. Which effective behaviors do you need to embrace? Which ones do you need to start with?
2. Which ineffective behaviors do you need to eliminate? Which ones will you start with?
3. Who can help you embrace more effective leadership behaviors?
4. How can you help the leaders you coach or mentor to grow as effective leaders?
5. How might this brainstorming activity be useful to you?
Today's Missional Challenge
Evaluate your attempts to help others around you. Which behaviors do you need to do more of? Which behaviors do you need to abandon?